R.M. Rose Company is Bringing 'Fire' to the North Georgia Mountains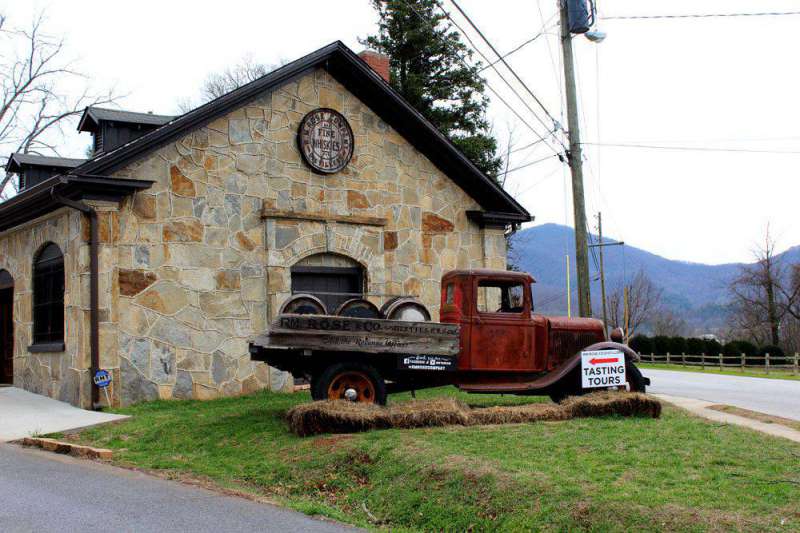 In Dillard, Georgia, in the North Georgia mountains, there's a revival taking place at  R.M. Rose Company Distillers. In 1867, The R.M. Rose Company was established and began setting the standard for American whiskey. The whiskey became so popular, Rose Company was quickly producing their old-fashioned corn whiskey in multiple states and cities throughout the U.S. In 1904, R.M. Rose Company won the "Gold Medal" as the best whiskey at the St. Louis World's Fair. Though the whiskey was delicious and extremely popular, the glory days of whiskey production came to a halt in the early 20th-century – "Prohibition."
Nuff said, right?
It's the 21-century, now, "Prohibition" is a historical footnote, and R.M. Rose Company has those beautiful copper pot stills up and running once again, reviving the classic recipes and welcoming the public to tour the distillery.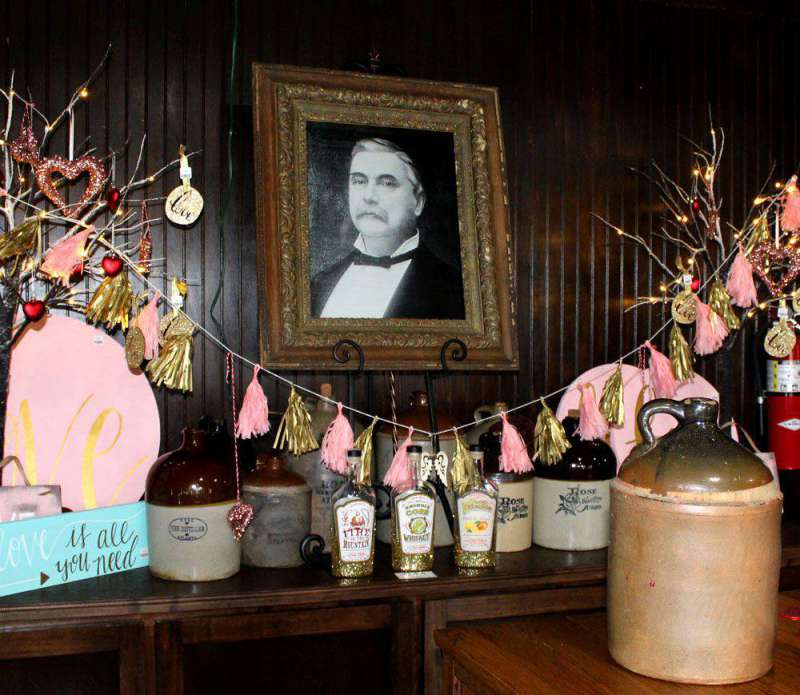 The North Georgia Mountains
Dillard, Georgia
is in the northeast corner of Georgia at the gateway to the
Great Smoky Mountains
. The R.M. Rose Company Distillers is conveniently located just between Dillard City Hall and
The Dillard House
. The old stone building is small but packed with history and memorabilia. Oh, and yes, there's whiskey!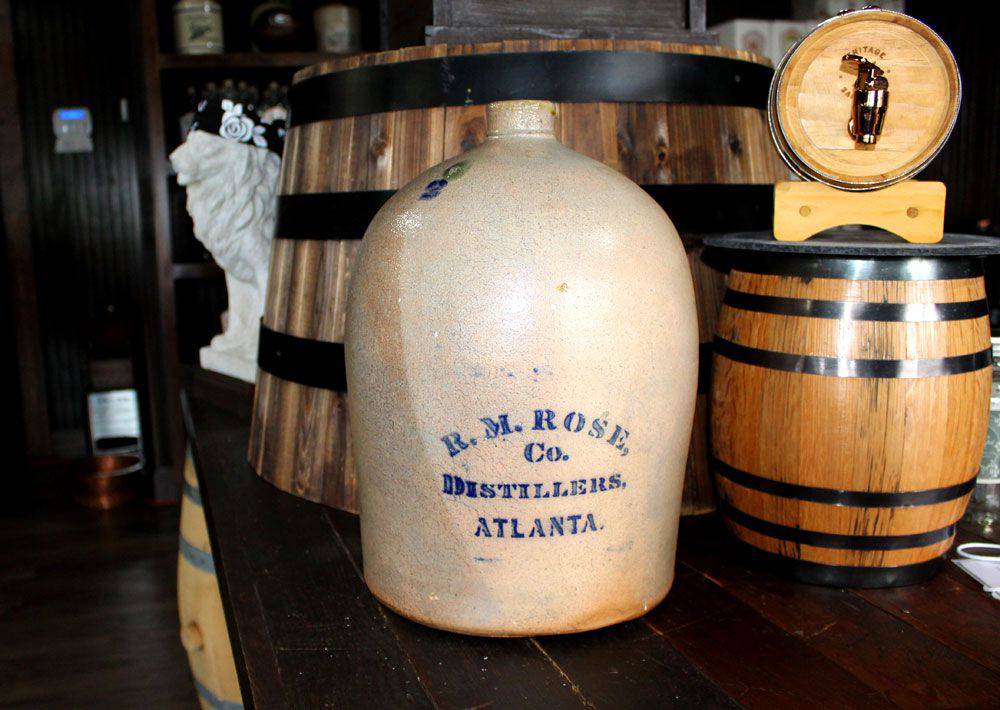 R.M. Rose Company's
history
is fascinating and dates back to just after the Civil War when a doctor from Connecticut, Rufus M. Rose, was in Atlanta and seized upon the opportunity to provide the devastated city with a safe, high-quality whiskey. He set about crafting corn whiskey that would go on to set the standard. Today, after extensive research and experimentation, the R.M. Rose Company is reviving the tradition, using quality ingredients paired with unique distilling methods to re-create those whiskeys as well as new offerings.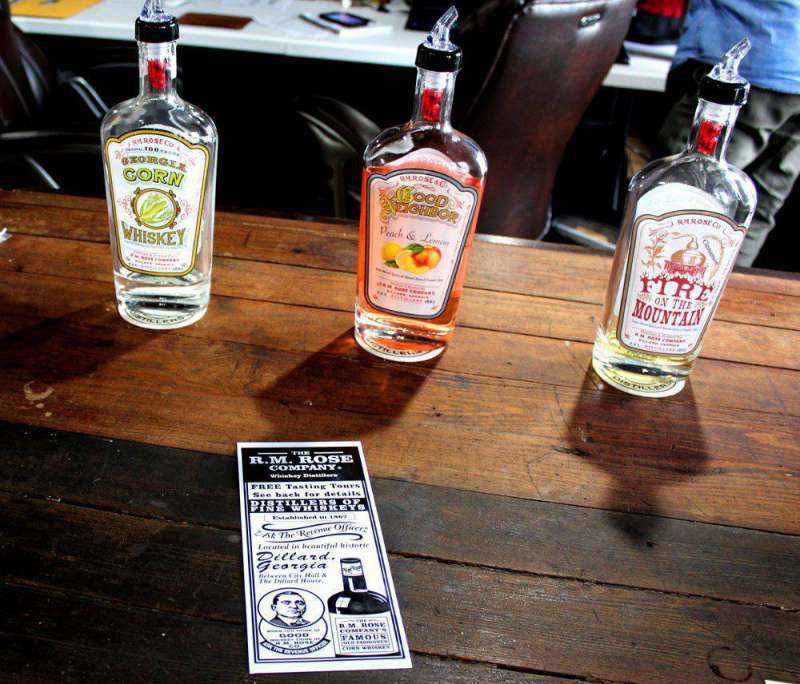 Savor a post-tour sample of R.M. Rose Whiskey and take advantage of the opportunity to purchase your favorite(s).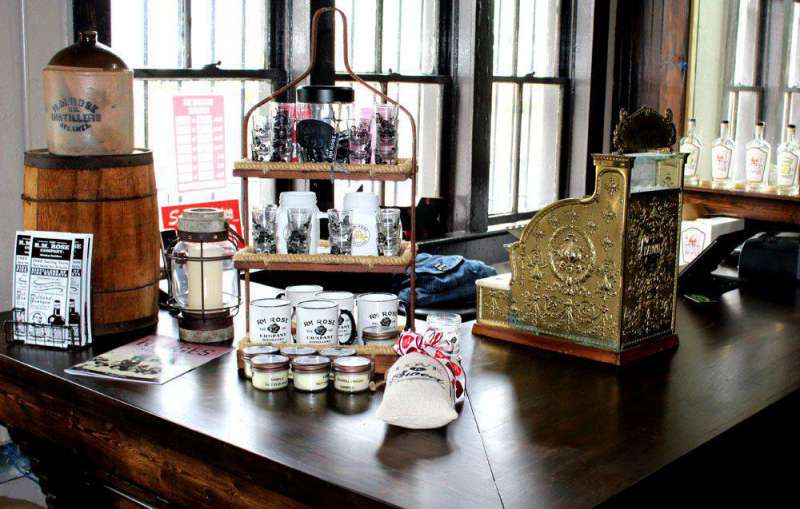 This was my first foray into the world of whiskey distilling and I'm glad I gave it a try. The tour begins with an overview of the company history. There's a fantastic story of how the discovery of an old whiskey jug with the R.M. Rose stamp on it led to the resurrection of the once famous brand.
After learning the company history, viewing company artifacts and memorabilia, move on to the distillery for a first-hand glimpse into the world of whiskey production. Finally, finish with a tasting. Currently, five flavors are being distilled; Georgia Corn Whiskey, Mountain Apple, Blackberry, Good Neighbor (peach and lemon), and Fire on the Mountain. I'm not a whiskey aficionado by any stretch of the imagination, but I will say, these are the smoothest whiskeys I've ever tasted. Fire on the Mountain is a velvety cinnamon contribution which in my humble opinion is superior to any of the better-known cinnamon whiskeys out there.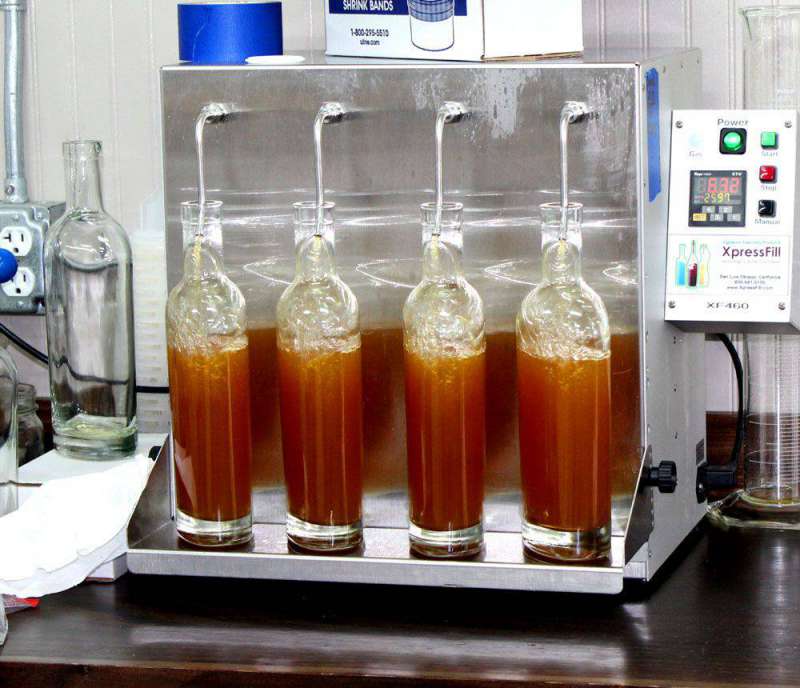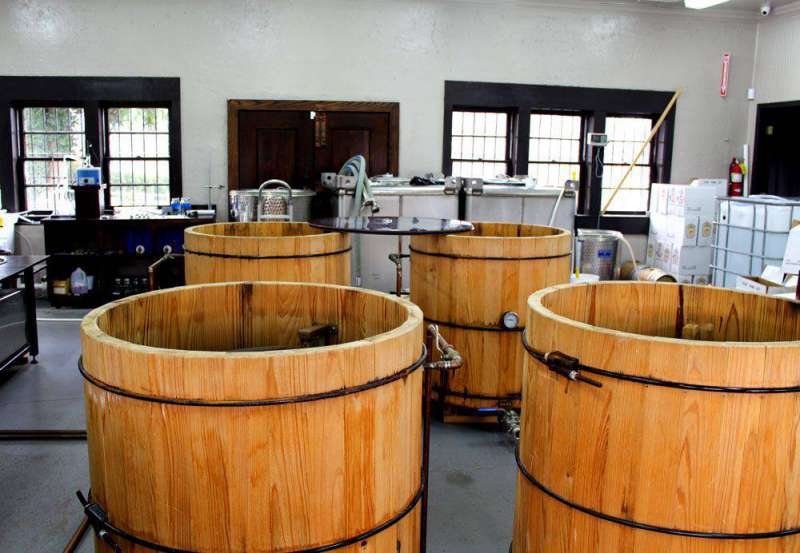 Tried and true methods of whiskey making; cypress aging tanks, traditional copper pots, and pure filtered water from a North Georgia mountain stream.
Located minutes off of Highway-23 in Dillard, Georgia next to the Dillard House Inn, a visit to R.M. Rose Company Distillers is  a convivial way to spend an hour and a great place to "pull over and let me out." Or as their website boasts, to sample, "100 Years of Perfection."
Cheers!
Save
Save